– Ever worry about your personal privacy?   Like to keep your address secret?   Love how cute your kids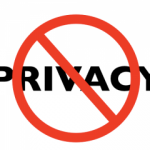 are but would, perhaps, not care to let the entire world know where such cute kids live?   Ever posted pics of your jewelery?    Yes?   Well, I hope you don't shoot your pics with an iPhone because if you do, you've just gotten a whole bunch more to worry about in your life.
– Check out this video:  ➡
– Wonder if such an amazing thing could be true?    It is.   I checked it out with my iPhone and every photo I've ever shot has the GPS coordinates of where I shot it embedded in the information that travels with the photo.   Damn!   You'd think on  feature like that, Apple would have set it to 'off' unless someone understood the risks and made a conscious decision to turn it "on".
– dennis
– research thanks to Carol S.