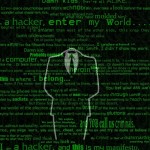 – I'm not surprised about this development.  Why it has taken this long to bubble up to where it is considered a 'serious' threat is beyond me.  
– To see why I say this, check out this article from April of 2009 on Samadhisoft.
– And, if you are wondering how far and how wide these sorts of threats go, then simply click here on the 'cyber-chaos' category here on samadhisoft to see all the stories we've published on this subject.  
– And we have, I assure you, only touched the tip of the iceberg.
– dennis
= = = = = = = = = = = = = = = = = = =
Power companies are being refused insurance cover for cyber-attacks because their defences are perceived as weak, the BBC has learned.
Underwriters at Lloyd's of London say they have seen a "huge increase" in demand for cover from energy firms.
But surveyor assessments of the cyber-defences in place concluded that protections were inadequate.
Energy industry veterans said they were "not surprised" the companies were being refused cover.
"In the last year or so we have seen a huge increase in demand from energy and utility companies," said Laila Khudari, an underwriter at the Kiln Syndicate, which offers cover via Lloyd's of London.
The market is one of few places in the world where businesses can come to insure such things as container ships, oil tankers, and large development projects and to secure cash that would help them recover after disasters.
'Worried'
For years, said Ms Khudari, Kiln and many other syndicates had offered cover for data breaches, to help companies recover if attackers penetrated networks and stole customer information.
Now, she said, the same firms were seeking multi-million pound policies to help them rebuild if their computers and power-generation networks were damaged in a cyber-attack.
"They are all worried about their reliance on computer systems and how they can offset that with insurance," she said.
Any company that applies for cover has to let experts employed by Kiln and other underwriters look over their systems to see if they are doing enough to keep intruders out.
Assessors look at the steps firms take to keep attackers away, how they ensure software is kept up to date and how they oversee networks of hardware that can span regions or entire countries.
Unfortunately, said Ms Khudari, after such checks were carried out, the majority of applicants were turned away because their cyber-defences were lacking.
– More… ➡