– Truly, I think we have less and less of a chance to keep our computers secure and our communications private.  If we haven't been hacked, it is only because there are so many of us and so few hackers/criminals to go around.   Or it's because we have not sufficiently irritated someone in the officialdom enclosing us.
– Personally, I am considering setting up from scratch (wipe the disk and install a virgin copy of the operating system) one specific computer for my essential banking and financial activities.   This machine would be only used for these activities and nothing else.  I'll keep its anti-vius and malware defenses fully updated and, when I am not using it, it will be turned off and disconnected.   And, when I do use it, I will shut off and disconnect the other systems on my LAN in case they are infected.
– I'm also considering changing all my passwords as well.
– Paranoid or playing the odds?  I think it is hard to tell but the saying 'better safe than sorry' does come to mind.
– And should I not worry so much and simply assume that my government will look out for me?  
– I Don't think so.  They are too busy doing the bidding the corporate world.  And I am irrelevant to the corporate world useless they can use me  somehow to increase their profits.
– Nope, other than me, nobody else has my back on this.  And those who think it isn't so will eventually find out the truth the hard way.
– dennis
= = = = = = = = = = = = = = = = = = = = = = = = = = = = = = =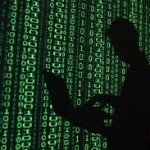 Software created by the controversial UK-based Gamma Group International was used to spy on computers that appear to be located in the United States, the UK, Germany, Russia, Iran, and Bahrain, according to a leaked trove of documents analyzed by ProPublica.
It's not clear whether the surveillance was conducted by governments or private entities. Customer e-mail addresses in the collection appeared to belong to a German surveillance company, an independent consultant in Dubai, the Bosnian and Hungarian Intelligence services, a Dutch law enforcement officer, and the Qatari government.
The leaked files—which were posted online by hackers—are the latest in a series of revelations about how state actors including repressive regimes have used Gamma's software to spy on dissidents, journalists, and activist groups.
The documents, leaked last Saturday, could not be readily verified, but experts told ProPublica they believed them to be genuine. "I think it's highly unlikely that it's a fake," said Morgan Marquis-Bore, a security researcher who while at The Citizen Lab at the University of Toronto had analyzed Gamma Group's software and who authored an article about the leak on Thursday.
The documents confirm many details that have already been reported about Gamma, such as that its tools were used to spy on Bahraini activists. Some documents in the trove contain metadata tied to e-mail addresses of several Gamma employees. Bill Marczak, another Gamma Group expert at the Citizen Lab, said that several dates in the documents correspond to publicly known events—such as the day that a particular Bahraini activist was hacked.
Gamma has not commented publicly on the authenticity of the documents. A phone number listed on a Gamma Group website was disconnected. Gamma Group did not respond to e-mail requests for comment.
The leaked files contain more than 40 gigabytes of confidential technical material, including software code, internal memos, strategy reports, and user guides on how touse Gamma Group software suite called FinFisher. FinFisher enables customers to monitor secure Web traffic, Skype calls, webcams, and personal files. It is installed as malware on targets' computers and cell phones.
A price list included in the trove lists a license of the software at almost $4 million.
The documents reveal that Gamma uses technology from a French company called Vupen Security that sells so-called computer "exploits."
Exploits include techniques called "zero days" for "popular software like Microsoft Office, Internet Explorer, Adobe Acrobat Reader, and many more." Zero days are exploits that have not yet been detected by the software maker and therefore are not blocked.
Vupen has said publicly that it only sells its exploits to governments, but Gamma may have no such scruples. "Gamma is an independent company that is not bound to any country, governmental organisation, etc.," says one file in the Gamma Group's material. At least one Gamma customer listed in the materials is a private security company.
Vupen didn't respond to a request for comment.
Many of Gamma's product brochures have previously been published by the Wall Street Journal andWikileaks, but the latest trove shows how the products are getting more sophisticated.
In one document, engineers at Gamma tested a product called FinSpy, which inserts malware onto a user's machine, and found that it could not be blocked by most antivirus software.
Documents also reveal that Gamma had been working to bypass encryption tools including a mobile phone encryption app, Silent Circle, and were able to bypass the protection given by hard-drive encryption products TrueCrypt and Microsoft's Bitlocker.
Mike Janke, the CEO of Silent Circle, said in an e-mail that "we have serious doubts about if they were going to be successful" in circumventing the phone software and that Silent Circle is working on bulletproofing its app.
Microsoft did not respond to a request for comment.
The documents also describe a "country-wide" surveillance product called FinFly ISP which promises customers the ability to intercept Internet traffic and masquerade as ordinary websites in order to install malware on a target's computer.
The most recent date-stamp found in the documents is August 2, coincidung with the first tweet by a parody Twitter account, @GammaGroupPR, which first announced the hack and may be run by the hacker or hackers responsible for the leak.
On Reddit, a user called PhineasFisher claimed responsibility for the leak. "Two years ago their software was found being widely used by governments in the middle east, especially Bahrain, to hack and spy on the computers and phones of journalists and dissidents," the user wrote. The name on the @GammaGroupPR Twitter account is also "Phineas Fisher."
GammaGroup, the surveillance company whose documents were released, is no stranger to the spotlight. The security firm F-Secure first reported the purchase of FinFisher software by the Egyptian State Security agency in 2011. In 2012, Bloomberg News and The Citizen Lab showed how the company's malware was used to target activists in Bahrain.
In 2013, the software company Mozilla sent a cease-and-desist letter to the company after a report by The Citizen Lab showed that a spyware-infected version of the Firefox browser manufactured by Gamma was being used to spy on Malaysian activists.
– To the original:  ➡