The capture of 'Dread Pirate Roberts' has significant implications for the future of the Bitcoin industry.
Earlier this month, the FBI announced the capture in San Francisco, of a young individual by the name of Ross Ulbricht. Allegedly he is the man behind Silk Road, a black market website only accessible through the Tor anonimising network.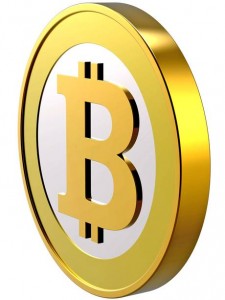 Silk Road allowed the trading of all sorts of illegal goods and services, from malicious software to hard drugs, through a user-friendly, Amazon-like interface. Its founder was known by the pseudonym "Dread Pirate Roberts", also known as DPR, and had become a sort of online ideological celebrity for radical libertarians.
Silk Road relied on the booming Bitcoin currency to enable hard-to-trace payments between buyers and sellers. Rapidly gaining global reach, Silk Road was a profitable endeavour, and DPR amassed a multi-million dollar fortune in Bitcoins. As it was to be expected, law enforcement agencies were on the hunt to shut down Silk Road and to capture its notorious founder, who in the meantime, had started giving interviews to the media.
The first chapter of Silk Road's downfall, which began with the news of Ulbricht's capture, reached its end on October 25. On that day, a long series of transactions, each for 324 Bitcoins and totalling over 144,000 Bitcoins was recorded in the Bitcoin public ledger. Later that day, the FBI revealed that the transactions where made by them in order to transfer the funds from DPR's Bitcoin wallet to another one under their control. The way in which the funds were transferred, in chunks of 324 Bitcoins, conveyed in itself a message: That the FBI had indeed gained control of at least one of the main Silk Road wallets. When typed into a phone's numeric pad, the number 324 spells "FBI".
The Federal Bitcoin Reserve?
In Bitcoin, all transactions are public and it is easy to verify any movement via a web browser. The catch is that while Bitcoin addresses are public, the system provides no information about who owns any given address. A user can nonetheless choose to make public his or hers Bitcoin address, which is what the FBI did. The FBI's Bitcoin address is 1FfmbHfnpaZjKFvyi1okTjJJusN455paPH, and its balance and transactions can be monitored by anyone in real time simply by pasting it to Google and clicking on the first result.
– More:  ➡